COMBO-3 Gastroscope 
COMBO G34 & G34Q
The Video Endoscopes  COMBO G34 and G34Q are designed for gastroscopic examinations.
The video chain provides HD quality of images. These items are designed as economic solutions and cost-effective video systems. These gastroscopes are only compatible with the COMBO-3 processor.
These video gastroscopes  have two  different diameters of 9.0 mm and 9.6 mm  with a  working channel of 2.8 mm at  field of view of 140° which provide better physician and patient comfort.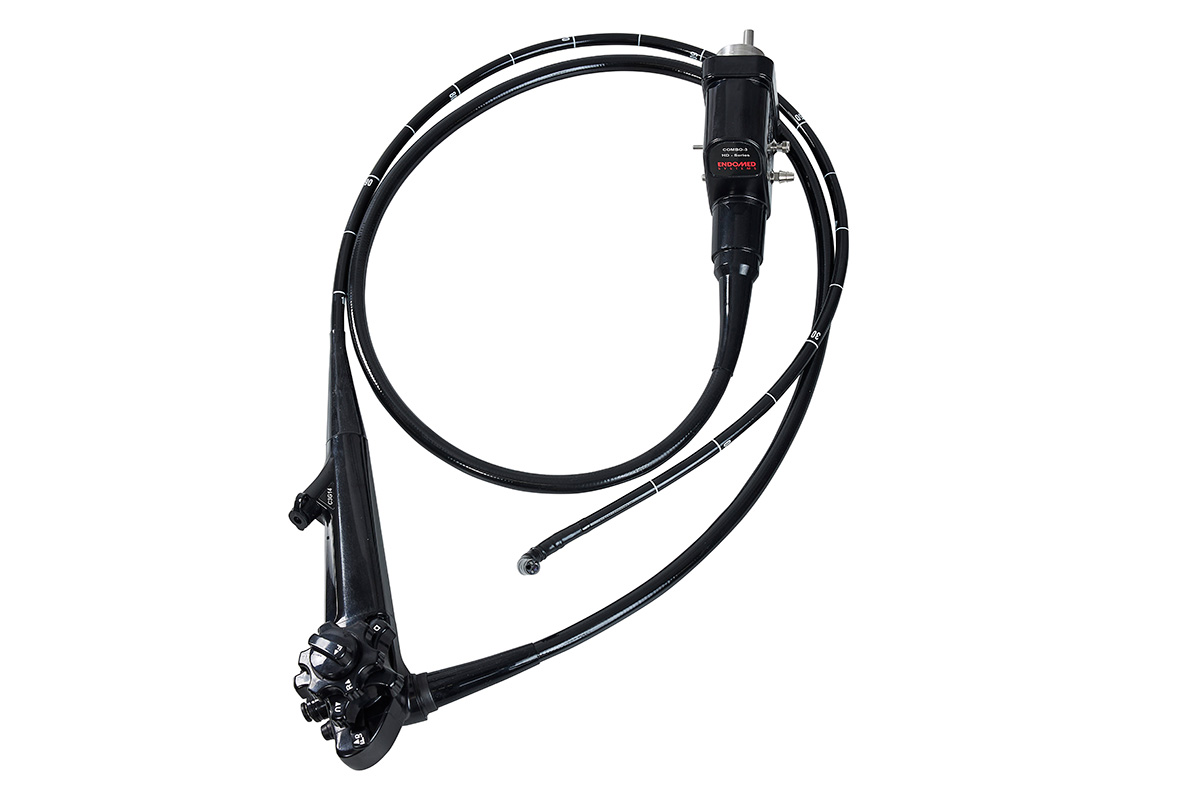 Device
COMBO G34Q
COMBO G34
Insertion Tube Length

1050 mm

Insertion Tube Ø
9,6 mm
9,0 mm
Instrument Channel Ø

2,8 mm

Bending Section

U 210°, D 90°, R 100°, L 100°

Field of View

140°

Direction of View

0°

Depth of Field

3 - 100 mm

Remote Switch

Equipped with one remote switch on the control body

CCD Chip

1/6" color chip

Resolution

HD
Product enquiry
Would you like to know more about the product or receive prices for a project?
Please fill in the form on the right, and we will gladly answer your questions.
You can also contact us by phone or e-mail.
 +49 751 35 97 8-0
 +49 751 35 97 8-102
 email@endomed.com
All fields with * are mandatory. Thank you!